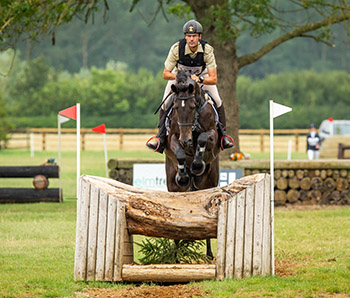 Gio had three rides at Aston – Criscade Del Pavarino in the novice, Duke Legacy at BE100 level and Simply Sox in the open intermediate.
Criscade Del Pavarino finished on his 29.0 dressage score in 5th place, while Duke Legacy was clear across country but showjumping rails dropped him down the order. Simply Sox jumped a steady double clear to finish 15th in his section.
Kathryn, meanwhile, steered Cloud K round his first intermediate, jumping a lovely cross country clear.
Giovanni & Criscade Del Pavarino © Tim Wilkinson