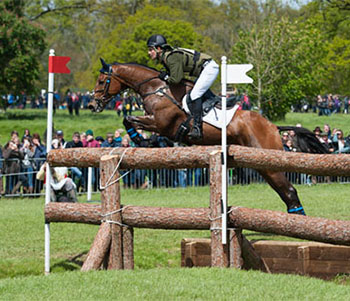 Giovanni & Stilo Kontika have just tackled their first Mitsubishi Motors Badminton Horse Trials.
They posted a dressage score of 52.7 and were jumping a lovely clear cross country before Tiko, like so many other horses, ran out of steam at the Huntsmans Close, 3/4 of the way round.
Giovanni wisely decided to retire.
"It was an amazing experience that didn't go how we planed, but we are both fine and ready to fight an other day," said Giovanni.
Photo © Trevor Holt