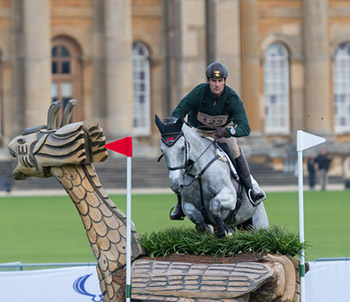 Both Kathryn and Giovanni had a fantastic week at Blenheim. Kathryn was riding Let It Bee in the final leg of this year's Event Rider Master series and he jumped one of the fastest rounds across country. The pair finished in 12th place, in very strong company.
Giovanni had Cult Rewind in the CCI3*, and the pair moved up from the bottom half of the leaderboard after dressage to finish 16th (out of 84 starters) with a great cross country round and just one rail down on the final day.
Both horses will now enjoy a much deserved holiday.
Giovanni & Cult Rewind © Trevor Holt