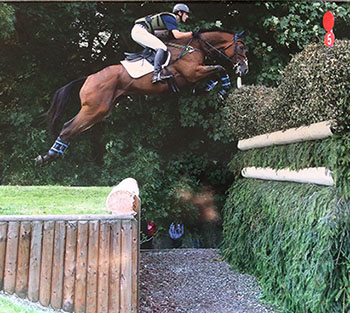 This weekend I was at Blenheim with Oplitas for the CCI3*, looking for a qualification for the European Championships at Blair Castle next year.
He did a good dressage to score a 52, which put us in the middle of the field, and he was going really well across country until a run out to a skinny brush coming out of the coffin.
After that I decided to take the long route in the last combination on the course, but I crossed my tracks and the fence judges gave me another 20 penalties. It was not our day, but I'm glad that the horse is back in great form and I'm looking forward to an exciting season next year.
He jumped a lovely round show jumping and was just unlucky to have a fence down on a big track.