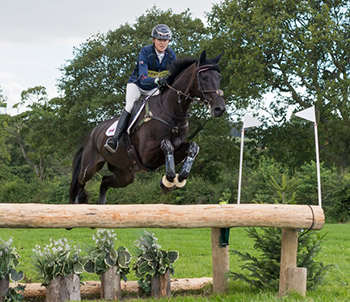 Stilo Kontika and Let It Bee both put in good performances in the CIC3*, Stilo Kontika finishing in 9th place thanks to a great double clear.
Let It Bee did a better dressage test but nine penalties in the show jumping meant that Gio moved ahead of Kathryn who finished in 15th place.
Kathryn also had Castello 236 in the 5 Year Old Burghley Young Event Horse class, where he finished 3rd.
Kathryn & Let It Bee © Trevor Holt