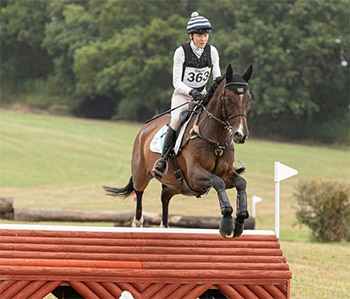 It's been a busy few weeks at Cranford Stud.
After Sapey we were on to Dallas Burton for Nexgen with Cranford Wizardry, who finished 4th, and Susan Osborne and Michele Moor's Monbeg Rhodes who was beautifully behaved.
Giovanni then rode Kimbal and Headley's Deluxe in the 3*S at Cornbury. Both horses tried hard in the dressage then had good show jumping rounds. No cross country for them due to running at Osberton in a few weeks time.
Kathryn took Duke of DREE BOEKEN to West Wilts for the novice where he had an educational day out.
Onto a very exciting week for both Giovanni and Kathryn as Giovanni heads to Pratoni with Duke of Champions for the World Championships and Kathryn heads to Blenheim with Cloud K for the 8/9yos 4*S.
Fingers crossed for a successful week!
Kathryn & Duke of Dree Boeken © Girl In The Field