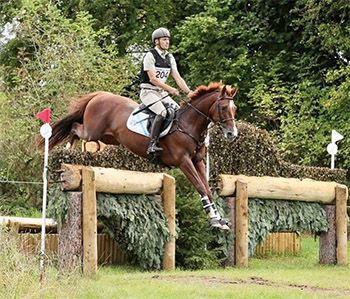 Giovanni enjoyed three double clears at Cornbury, with Swirly Temptress and Cloud K producing near-identical performances.
Swirly Temptress posted a slightly better dressage score, but both horses came home in 6:30 minutes for 15.6 time penalties, and both finished 18th in their respective Open Intermediate and Intermediate sections.
Headleys Deluxe was contesting the CCI2*-S, adding just 4.4 cross country time penalties to his first phase score in his second run at the level.
Gio & Headleys Deluxe © Lottie Elizabeth's Photography