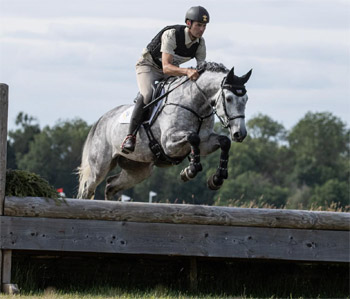 The team had a busy day out on with four horses at Farley Hall.
Karen Rausing's Swirly Temptress had a good run in the OI ahead of the nations cup in Jardy.
Sue Osborne-Allen and Michele Moor's Monbeg Rhodes was in the BE100 and went very well, improving so much from his previous run. Sophie Butcher's Mickleholme Diavita also ran well in the BE100 to finish just outside of the top ten.
Finally Valentine Tourres' Belle Noir finished 9th, again in the BE100, with a brilliant double clear.
Giovanni & Mickleholme Diavita © Girl In The Field