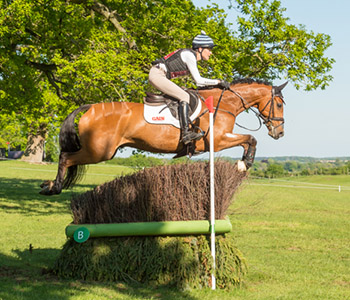 Gio and Kathryn had mixed fortunes at Houghton this year. Kathryn was double handed, riding Cloud K in the CCI3*L and No Rush One in the CCI2*L.
Both jumped lovely cross country clears, with No Rush One having one rail down in the show jumping and Cloud K jumping clear. Cloud K finished 20th out of over 60 starters.
Giovanni didn't have such a good time. Swirly Temptress made a very uncharacteristic mistake, leaving a leg at a fence across country, piling Gio into the ground. Both are fine, but Gio a little sore!
Kathryn Robinson & Cloud K © Trevor Holt