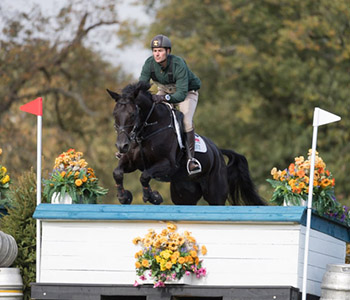 Swirly Temptress put her best hoof forward at Osberton to finish third in the CCIYH3* Seven Year Old Championship class.
She and Gio finished less than one penalty behind the winners after posting the leading dressage score of 26.3. A rail down and 3.2 time penalties cost them the win but it is still a fantastic result.
Cloud K completed the CCIYH2* Six Year Old Championship, with a good dressage score, one rail down but also cross country faults which knocked them out of contention.
Photo © Trevor Holt