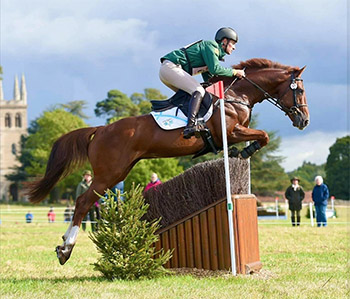 Gio's two rides gave him near identical performances at Osberton.
Duke of Champions was running in the CCI3*-L where he added a single rail down to a dressage score of 33.7 to finish in 21st place.
Meanwhile, Headleys Deluxe also added a single rail down in the CCI-S 2*YH class after a first phase score of 33.3. This put the pair in 28th place at the end of the day – a good prep run for Le Lion in a couple weeks time.
Gio & Headleys Deluxe © Athalens