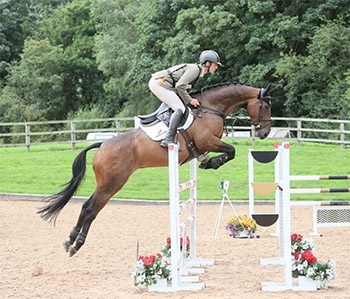 Kimbal had another good run at West Wilts in the BE100 placing again in only his second event.
Gio then had a successful trip to Somerford. No Rush One did a great dressage test to score 24.3, and despite a rail down went on to win his Intermediate section.
Criscade del Pavarino did a 35.0 dressage and also had a rail down, with Gio taking him steady across country, finishing in 14th place.
Gio & No Rush One © Matt Nuttall Photography