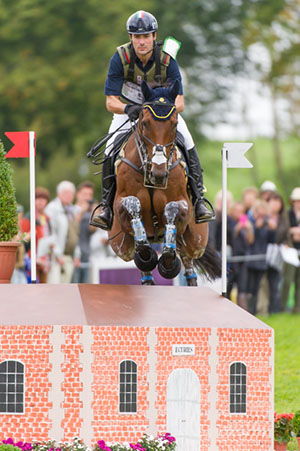 To be selected to represent Italy at a WEG has been an honour. I left home knowing that Tiko was ready to be competitive and he has been amazing all week.
I was first to start for our team and it is never a good thing for the marks in the dressage to be on the first day! Tiko warmed up really well but he got a bit tense when he went into the arena. I was a bit conservative in the trot work but I though he was really good in the canter. I was expecting a bit more from the mark, but never mind, it was never going to be a dressage competition.
The cross country was big and technical, as you expect from a championship. The ground was heavy due the rain that we had all week but Tiko was foot perfect all the way, giving me an amazing ride.
The show jumping was big, and with really light rails a clear round was hard to get. Tiko again jumped a really nice round with just a rail down and we finished 22nd in the world!!
I'm thrilled with him and now he can enjoy a well deserved holiday.
Photo © Trevor Holt