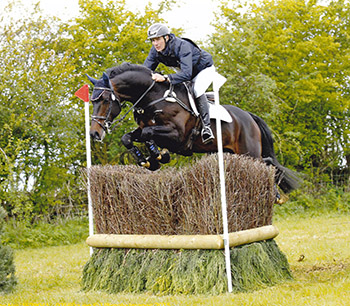 Kathryn & Gio took the young horses to Whitfield, a new event run by the Burnham Market/Houghton team.
Gio had Pro Jack (pictured) and Black Op in the BE100, while Kathryn had Calling Card (Bond) in the same class.
"They all went really well. Bond was good in the dressage to score a 35, had two unlucky rails SJ and a lovely clear XC. Black Op, a horse that we have in to sell, was really good in the dressage to score a 28, but like Bond rolled two unlucky poles before redeeming himself with a great XC clear.
"Jack was the star of the day! He scored a 28 for dressage, knocked one show jump and jumped a classy clear XC to finish 3rd in his section. I'm really pleased with him and can't wait to take him novice next."