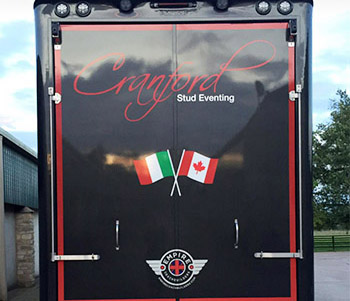 It was only Kathryn in action at Ascott Under Wychwood, with three of the young horses having their first affiliated runs at BE100 level. Belline Diamondswatch put in the best performance – a 31.8 dressage, one rail down and clear across country.
No Rush One did a reasonable dressage test to score 34.5 before leaving all the rails up in the showjumping. The cross country phase was a little more daunting, and he popped in a couple of refusals but did complete.
Cloud K scored the best dressage score, a 27.3. Again just one of the coloured poles came down, but the cross country was a step too far, and he left the course at fence 12.
All three will have learnt a lot, there are plenty of positives to take from their performances.