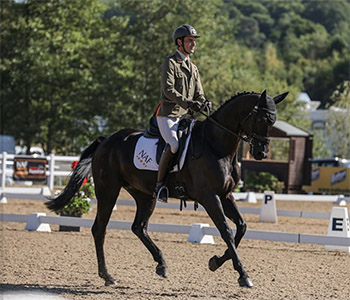 Gio was seriously unlucky at Boekelo. Swirly Temptress did a fabulous dressage test to lie in second place going in to the cross country.
Going well across country, Gio fell foul of the last fence, parting company from his horse – the last fence subsequently removed after four horses fell there.
The end to what was looking to be a brilliant competition.
Photo © Girl In The Field