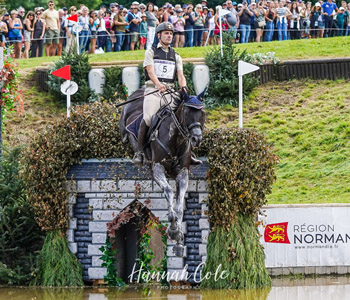 Gio and Swirly Temptress  were members of the Italian team at this year's European Championships.
They had the pathfinder role and with a dressage score of 30.6 lay in 18th place at the end of the first phase.
Across country, Swirly rose to the challenge of both the course and the ground, jumping clear but picking up 18.8 time penalties.
She had just one down on the last day, finishing where they started – in 18th place.
Photo © Hannah Cole