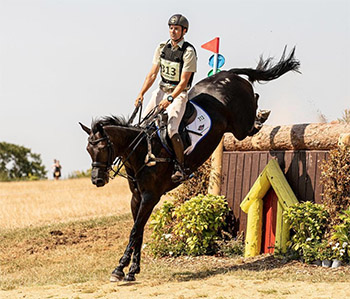 Giovanni's two rides both went very well in the Hartpury 4*S.
Both horses posted sub-30 dressage scores, and while Karin and Kristina Rausing's Swirly Temptress had one rail, Jo Preston-Hunt and Philip Hunt's Duke of Champions left all the poles in their cups.
Both horses flew around the cross country, Duke of Champions finishing fifth and Swirly Temptress 12th in what was a very strong 4*S.
Meanwhile Cloud K showed Kathryn how promising he is for the future, taking the tough track and hot weather in his stride.
Thank you to Hartpury for the fantastic ground conditions and all the help with the hot weather. Also thank you to everyone who helped cool the horses down.
Gio & Swirly Temptress © Girl In The Field