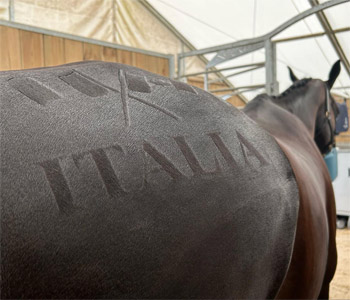 The team had a brilliant week away in sunny France at Jardy for the Nations Cup and 2*L.
Karen Rausing's Swirly Temptress ran in the Nation's Cup. She was marked 30 for her dressage which Gio felt to be harsh as it was a mistake free test but marks remained high for the rest of the competition. She then flew around a technical track picking up a few time penalties before coming out and jumping a brilliant round on the final day for one down. He was thrilled with this result for her, to finish just outside the top ten.
Andrea Vecchi's Alvescot Flash the Cash ran in the 2*L. A few mistakes in the dressage left him on a respectable 28 before cruising round the jumping phases to finish fourth in his first three day.