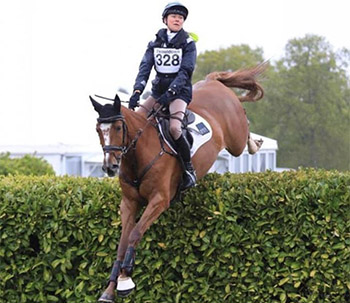 Big Freckles (pictured) posted his best novice result at Keysoe, taking the runner up spot with Kathryn after adding 2.4 cross country time penalties to his 27.0 dressage score.
Meanwhile Gio had four rides over the weekend. Criscade del Pavarino bagged the best result, finishing fourth in an intermediate section.
Headleys Deluxe and Headleys Decoy put in good performances but with slightly expensive show jumping rounds in the novice. Each finished the novice cross country exactly 20 seconds over the optimum time.
Finally Stonehavens Karaba contested the CCI3*S, jumping clear across country but with two rails down.