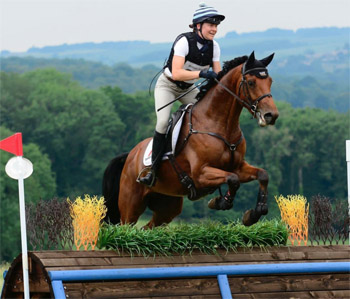 Gio & Kathryn took the babies to Little Gatcombe for a good educational day out in BE100 classes.
Sue Osborne-Allen and Michele Moor's Monbeg Rhodes jumped a double clear while Sophie Butler's Mickleholme Davita posted a dressage score finish for third place. Belle Noir, owned by Valentine Tourres, had a couple down but jumped well cross country.
The Spalding Family Syndicate's Mickleholme Calado made his eventing debut in the BE90 with Kathryn. He jumped very well just having a green moment in the water.
Kathryn & Mickleholme Calado © Sarah Aldridge