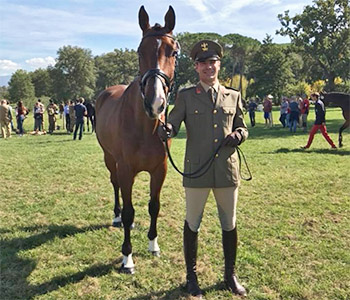 Montelibretti was a perfect end of season event for Giovanni. Not only did Duke of Champion (pictured) win his first ever CCI**, he led from start to finish. 'Pluto' has tried so hard this season and really deserved this result – Gio is very excited for the future.
Meanwhile Dacapo 277 was doing his first CIC***. He performed a personal best dressage test to lead after the first phase, but had a couple of rails down showjumping. However, he made light work of the cross country, adding just a few time penalties to finish 6th. He and Gio also placed 3rd in the Italian Championships.
After having to take time off and only a couple of runs this season it was great to see 'Saetta' back out and on such good form.