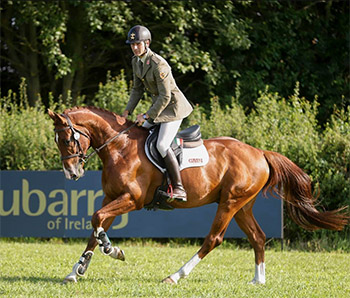 Gio had a good couple of BE100 runs at Pontispool, both Headleys Decoy and Headleys Deluxe (pictured) finishing on their dressage scores of 27.8 and 29.8. This left them in fifth and ninth place respectively.
Kathryn also had a BE100 runner, Kilmountain Coda, who did a good 25.3 dressage and clear inside the time across country, but 2 show jumps down put him out of the ribbons.
Meanwhile No Rush One did pick up a rosette in a novice section, despite a few cross country time penalties. He finished in seventh place.