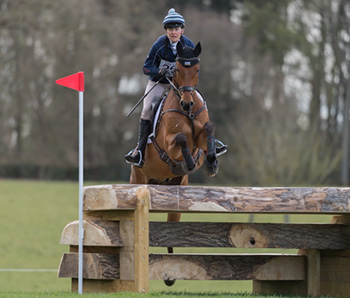 Gio and Kathryn took the young horses to Portman, Kimbal for the novice, Alvescot Flash The Cash and Duke of Dree Boeken for the BE100.
Kimbal had a pleasing test of 29, followed by one down show jumping and a good cross country clear inside the time to finish 8th.
Alvescot Flash The Cash did good test for 30.3. He then was a little tense in the show jumping warm up resulting in one down in the ring, but jumped a confidence giving clear cross country finishing just outside the top ten.
Duke of Dree Boeken, ridden by Kathryn, came for his first event. He did a beautiful test for a 29.8 followed by a fantastic double clear finishing 5th. Very exciting!
It was then on to Weston Park where Kathryn was riding Cloud K in the advanced. The pair picked up 20 penalties across country, finishing 15th. Gio and Lark About mirrored that in the intermediate, also 15th with a cross country error.
Kathryn & Cloud K © Trevor Holt