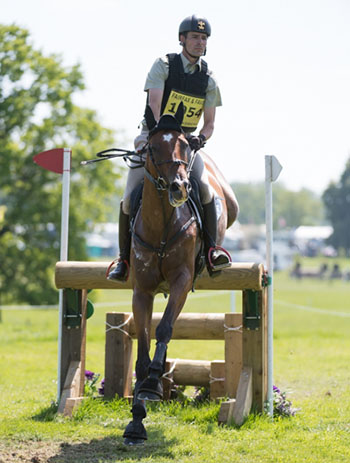 Gio had a great trip to Rockingham, with just one rail down and one cross country stop across his six rides.
Swirly Temptress provided a win in a novice section, Storm Cruiser placed fifth at the same level with a dressage score completion, and  Cosmos Baby was also fifth – this time in the advanced intermediate.
Dukes Sunny Boy and Duke of Champion only narrowly missed out on a top 10 placing, making for a successful weekend.
Gio & Cosmos Baby © Trevor Holt